Capital Veterinary Hospital staff is filled with highly trained and experienced animal lovers who care deeply about their jobs. Everyone makes it a goal to learn everything they can about the field they love in order to give our patients the highest level of care.
At Capital Veterinary Hospital, we combine our fresh knowledge and long-standing experience with state of the art medical facilities to provide the latest veterinary services for your loved pets. We would like you to have peace of mind that your pet will receive our best practical services while visiting our hospital.
Our team is also kind. The members treat each patient, whether healthy or sick, with plenty of love and attention. They educate owners on the importance of preventative care to keep their pets healthy while doing everything they can to help when their pets are not feeling well.
---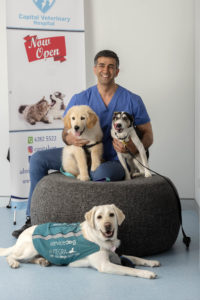 Dr Ali Ashrafi
Dr Ali opened Capital Veterinary Hospital in November 2018, fulfilling a lifelong dream of having his own veterinary hospital in Canberra.  He spent many months designing a practice that reflected his personal philosophy of veterinary care and has filled it with the latest high tech equipment.
Dr Ali graduated in 2001 as a Doctor of Veterinary Medicine and holds a Diploma Degree in Veterinary Medicine in Pharmaceutical Sciences. He also ran his own mixed animal practice for 9 years before migrating to Australia in 2011.
Dr Ali worked in two veterinary hospitals in Perth for five years and two veterinary hospitals in Canberra. He moved to Canberra for a temporary job as part of his journey to see the whole country. Loving the cold weather and green nature, Dr Ali decided to stay in Canberra for good.
Dr Ali is very caring and committed to his work. He is always available to help animals in need, opening the practice on weekends and public holidays as well as after-hours emergency work.  He is passionate about internal medicine, surgery, and ultrasonography; however his expertise is not limited to small animals. His knowledge and experience in veterinary medicine extends to farm animals, equine, pocket pets, birds and exotic animals.
Dr Ali doesn't have much spare time now he has his own practice ensuring the smooth running of day to day operations. Of course he has hobbies; he loves travelling, camping and mountain climbing.
---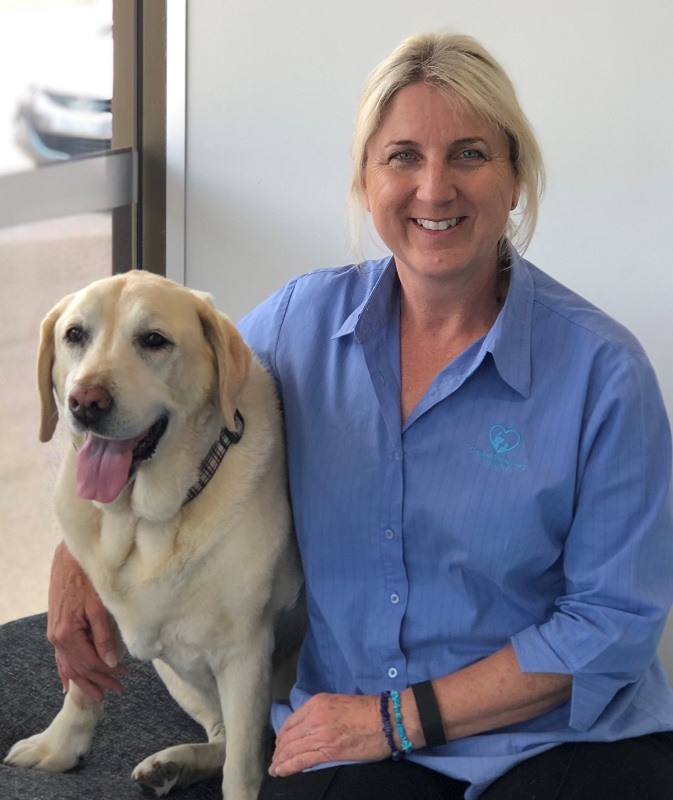 Renata Gianchou ~ Practice Manager
Renata joined Capital Veterinary Hospital in January 2019. Having worked in the veterinary industry since 1996 we welcome Renata's years of knowledge and skills. She has always had a passion for animals and is committed to personal and professional growth.
In 2014 Renata was named the Australian Veterinary Business Association (AVBA) Business Manager of the Year. Her high level of commitment and accountability not only from herself, but from those she works with was one of the leading factors for nomination and consideration for this award and she is the first to say that it was an absolute honour to receive.
Renata is very positive person, passionate about her role within the hospital and is committed to providing the level of care that all animals and their owners deserve.
Outside of work she loves spending time with her human family as well as her furry family members.
---
---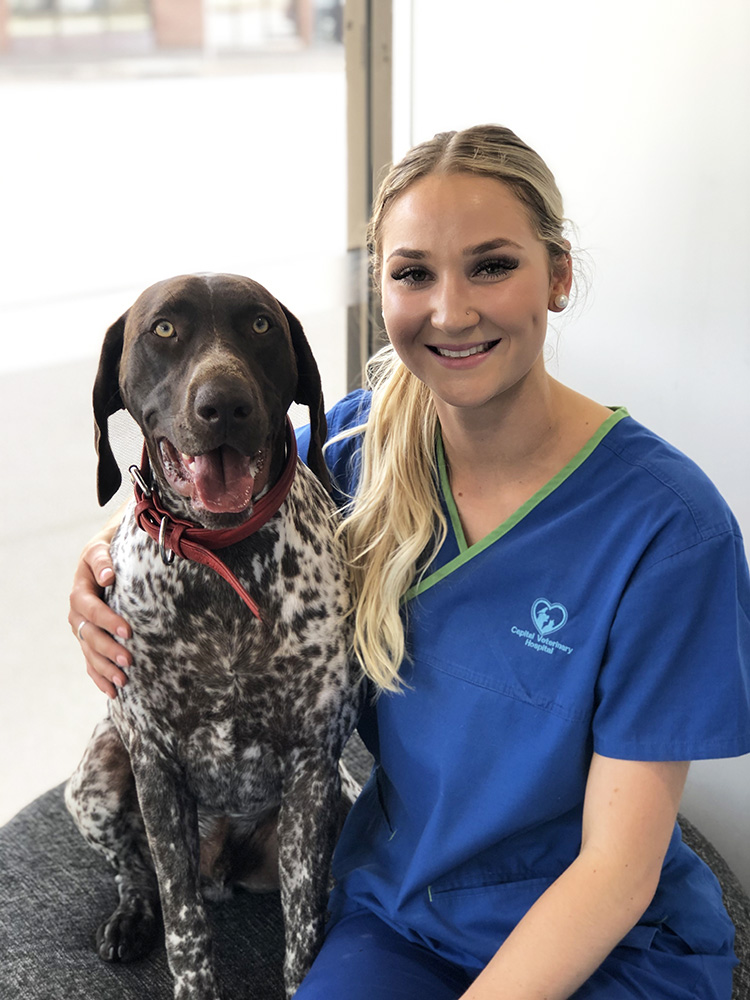 Lilli Van Ewyk ~ Vet Nurse
Lilli joined Capital Veterinary Hospital in September 2019. Having completed her Certificate II in Companion Animals she is now studying for her Certificate IV in Veterinary Nursing. There has always been a passion for animals for as long as she can remember, growing up with quite a few furry friends around her. Her German Shorthaired Pointer Jax brings her so much joy and happiness. He has such a cheeky character and is always keeping her family entertained, especially Lilli's cats, Dakota and Evie.
We are thrilled to have her join our team, and along with her bubbly personality and enthusiasm will help her to finally be living her lifelong dream of helping all creatures great and small.
---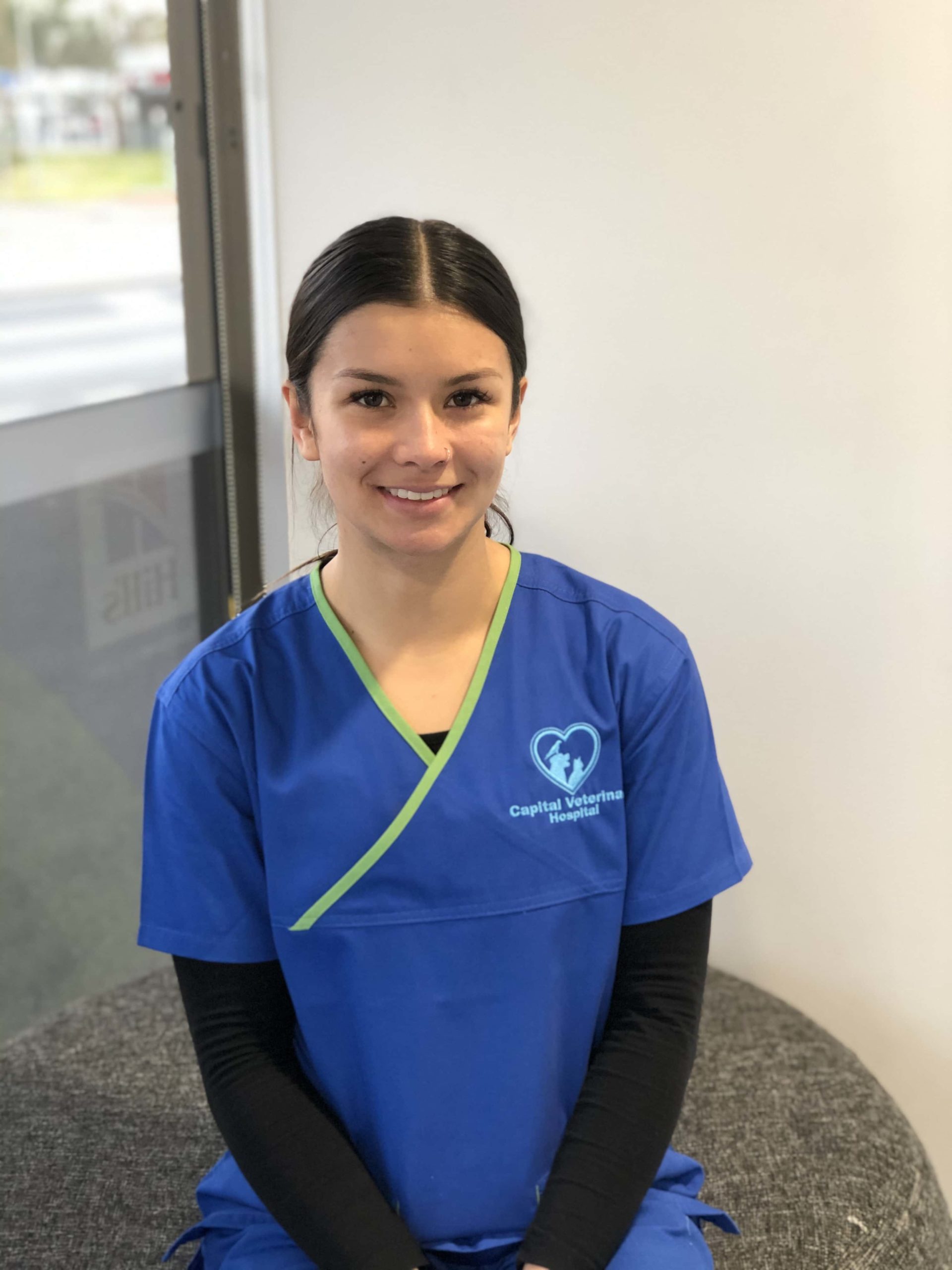 Brianna Yap ~ Vet Nurse
Brianna has always had a passion for animals and their welfare, along with an interest in science and medicine. This interest has brought her into the Veterinary industry. Having completed her Certificate II in Animal Studies she is now studying her Certificate IV in Veterinary Nursing.
With 3 dogs and a bunny rabbit Brianna fits right in with all of us and started working with Capital Veterinary Hospital in May 2020.
Outside of work she enjoys going to the gym and on any outdoor adventure. Brianna is also training to compete in a novice powerlifting competition. This training helps her with her Great Dane x Mastiff at home whom she regularly has to lift in and out of the car ☺