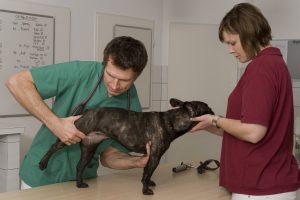 Here at Capital Veterinary Hospital, we are proud to offer orthopaedic surgery to our patients.
Common orthopaedic surgeries include Total Hip replacement (THR), cruciate repairs (ACL surgery), Patella luxation (kneecap luxation) surgery, Limb deformity correction surgery, complex bone fracture repairs, Limb/digit amputation and arthrotomy procedures. At Capital Veterinary Hospital we offer multiple different techniques in cruciate repair surgery including TPLO, TTA, Over the top and DeAngelis. Our veterinarians treat bones, joints, and spines to allow pets to move the way they should.
Orthopaedic surgery requires more care throughout the whole procedure than other types of surgery. We are here to discuss the surgery in detail before you fully decide to proceed. We will take the best care of your pets during the procedure and while they are staying in the hospital. We will also talk you through the post-op care. We require follow-up appointments so we can make sure your pets are healing the way they should be.
As animal owners, we understand how stressful surgery can be. We are here for you, too! We will talk you through the whole process and what you should expect. We will answer all of your questions. We will also keep you informed while your pets are staying with us. We are only a phone call away if you have any questions after you get your pets home.